The Australian Medical Association (NSW) Limited is an independent association representing the state's medical profession. As the state's peak medical-political lobbying body, AMA (NSW) is dedicated to providing its members with representation on a variety of medical issues, professional services and commercial benefits. Members of AMA (NSW) also belong to Federal AMA, which is consistently ranked among the nation's most effective and trusted member organisations in Australia. AMA and AMA (NSW) work collectively to advocate for the medical profession at both a Federal and State Government level.
We are always looking for talented professionals to join our team. Please see below for vacant positions.
Administrative Support Officer
Part Time 4 days per week
Small Supportive Team
Medical Industry
About the Company
The Australian Medical Association (NSW) Limited is a not-for-profit membership organisation that represents the state's medical profession. The work environment is friendly, supportive and thrives on a flexible culture (and to cap it off we have just moved back into beautiful refurbished offices!)
About the Role
The Administrative Support Officer assists and supports the busy and varied administrative support needs of the AMA NSW. The role has lots of variety; supporting the leadership team members, assisting the Executive Assistant to the CEO to support and service a number of committees and above all applying skills and willingness to support often competing and time critical projects and priorities. Core to the role is compiling complex agendas, drafting minutes from recordings and the coordination of meeting arrangements, notifications and catering, for a number of AMA (NSW) committees;
You will report to the Executive Assistant who is there to onboard you into the organisation and role and support you to provide timely, effective, high quality and practical administrative services.
This is a part time role, 3-4 days a week working 9am to 5:30pm. Ideally, we would like you to work Fridays, with the other working days flexible.
About You
You are a pro-active and highly organised individual who is a confident, professional and clear communicator with strong decision-making capability. You will be expected to set priorities, time manage and finish all tasks from small to longer term projects within required timelines and with a high degree of independence and initiative. You work as part of a small team where most of your colleagues are part time so excellent communication and teamwork is essential.
The right candidate for this role must have:
excellent interpersonal skills;
exceptional time management & organisation skills,
experience in providing administrative support services;
a professional and polished manner with excellent attention to detail;
intermediate to advanced skills in Microsoft Office Suite. Knowledge of Adobe Pro & SharePoint is an advantage.
Benefits of Joining the AMA team You will be rewarded with:
Access to Salary Packaging
Supporting the important role that doctors play in the community
Ability to grow and take responsibility
The Position Description can be found here.
How to Apply
If this is the role for you then further information can be obtained by emailing kate.pendergast@liquidhr.com.au  or call 0419502647 to discuss. A current resume and covering letter outlining your ability to be successful in the role can be emailed to kate.pendergast@liquidhr.com.au Don't delay to apply as a suitable candidate may be appointed prior to the application closing date. Please note only successful applicants will be contacted.
"As a general practitioner who is interested in healthcare system improvement, I joined the AMA so that I could be involved with an organisation that has a seat at the table with decision-makers. Only the AMA has the visibility, expertise and widespread recognition to leverage change at the highest levels of government."
Dr Jaspreet Saini, General Practitioner
AMA (NSW) Councillor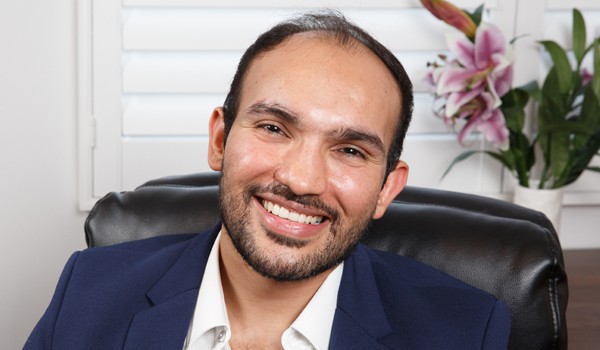 "I am passionate about the long-term care of my patients. Over 30 years of practice in Western Sydney I have seen my patients impacted by extreme heat waves, 80 days of smoke during our black summer, flooding and air pollution from combustion engines. Our health is inextricably linked to the environmental determinants of health. We need clean air and water, healthy soils, stable climate, and a healthy ecosystem. Climate change is the greatest threat to our health in the 21st century. The AMA provides doctors a platform for positive change to public health issues."
Dr Kim Loo, General Practitioner
AMA (NSW) Member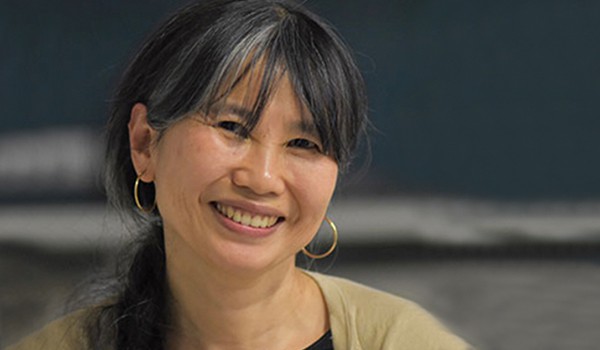 "The AMA has always supported my dream, even when I was not confident. The AMA is an important voice for doctors and patients and our health profession. Importantly, the AMA provides individual assistance and support to doctors when they most need it - that's why I'm a member."
Dr Kelvin Kong, ENT Specialist
AMA (NSW) Member